Delft Music Tour – Walk of Fame is an initiative of Pieter Harcksen and Geert de Vries, the latter also the initiator of Kunstwandeling Delft. The free interactive music tour has two goals: to pay tribute to known and unknown Delft artists and musicians of the past and present, and to put Delft on the map as the country's city of music. As the motto puts it: Delft's got music!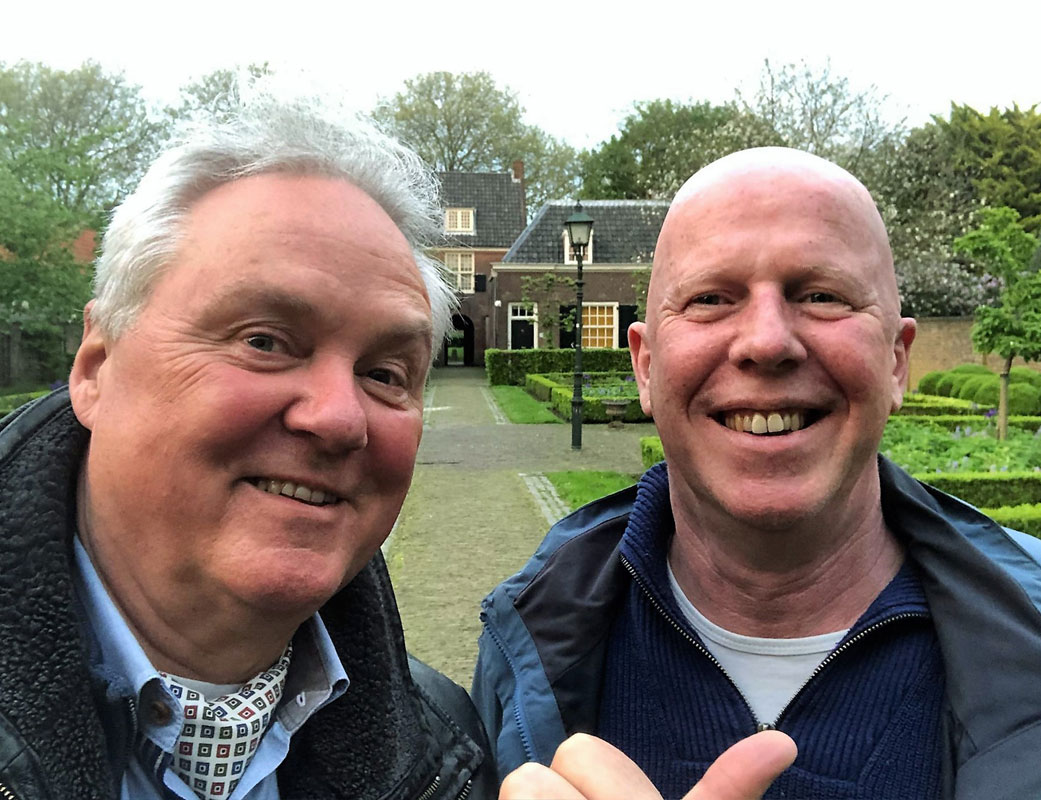 Geert de Vries
(Delft, 1961), copywriter/journalist
Born and raised in Delft, I love my city with all my heart. Delft has given me a lot, including my love for music. In 1976, at the age of 15, the album 'Best Kept Secret' got me hooked on Alquin. Organists Piet van Amstel and Jan J. van den Berg let me discover the heavenly sounds of organ music while the virtuoso flutist Ronald Snijders was (and is) my jazz guru. But these musicians from Delft are not the only ones who played a leading role in Dutch music history; reason enough to pay tribute to more of them in the city. And so, after the launch of the Delft Art Tour in 2020, the idea for the Delft Music Tour arose with the Tee-Set monument, placed by Aad Sosef and Harry van Adrichem in 2021, providing additional inspiration. With the help of colleague and friend Pieter Harcksen, and with financial support from the municipality and a private donor, my dream has now come true. Put on your hiking boots and enjoy!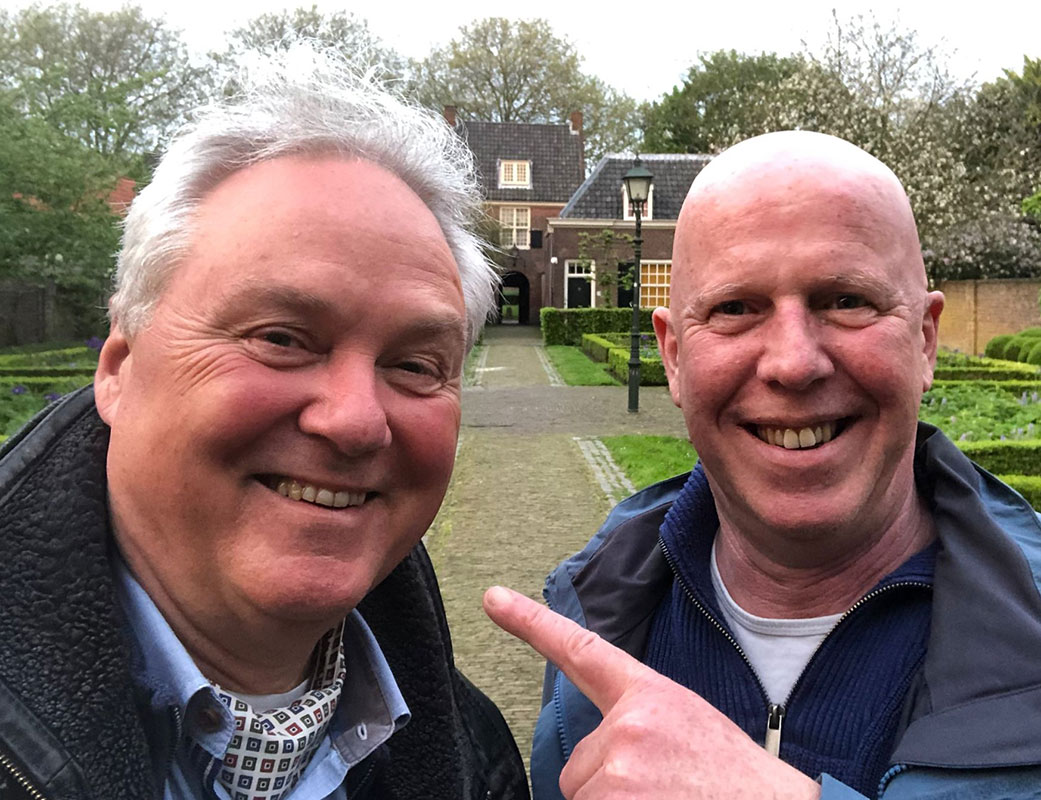 Pieter Harcksen
(Rotterdam, 1955), copywriter, producer/director and musician
When colleague Geert de Vries approached me with his idea, I was immediately excited. Delft has always played a role in my working life: Geert and I worked together at the office of De Tekstgroep on Noordeinde in Delft and in the early eighties I was on the editorial staff of the Delftse/Westlandse Courant on Verwersdijk. Besides being a copywriter and a producer/director of video clips and commercials, I'm also a musician (guitarist). I started my first band in Delft and we rehearsed and performed in student society Tyche on Oude Delft 123. Later I played in The (frozen) Frog. Nowadays I have a communications agency and I make music with my friends from De Polderband. Work, hobbies, friendship and a love for Delft; for me, all these things come together in the Delft Music Tour.